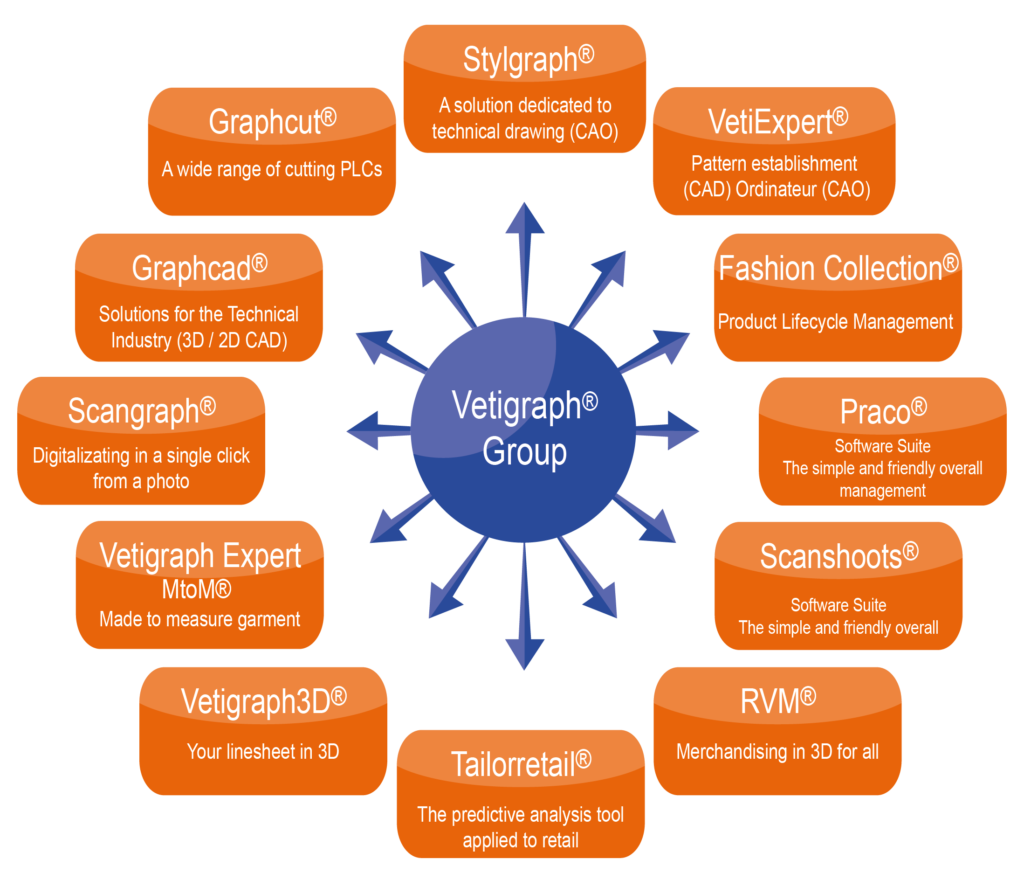 Since 1984, the French company VETIGRAPH has been developing CAD/CAM solutions for all industries requiring cutting flexible materials including apparel, automobile, aerospace, furniture, technical textiles etc.
With our knowledge, our experience in CAD/CAM and industrial process, our solutions are the result of 35 years of presence in contact with our customers to provide the services they expect.
Our R&D office is constantly developing new hardware and software solutions for our costumer to be always be more efficient.