VETIGRAPH offers easy-to-use solutions that are compatible with all CAD file formats on the market.
The objective of the Vetigraph Expert 3D solution is to replace the first prototypes with a virtual simulation.
Having a vision of the good volume of a garment in a short time becomes possible. Thanks to a symbiosis between Vetigraph3D and VetiExpert, you can create your patronage with its gradations and carry out its assembly on a 3D avatar.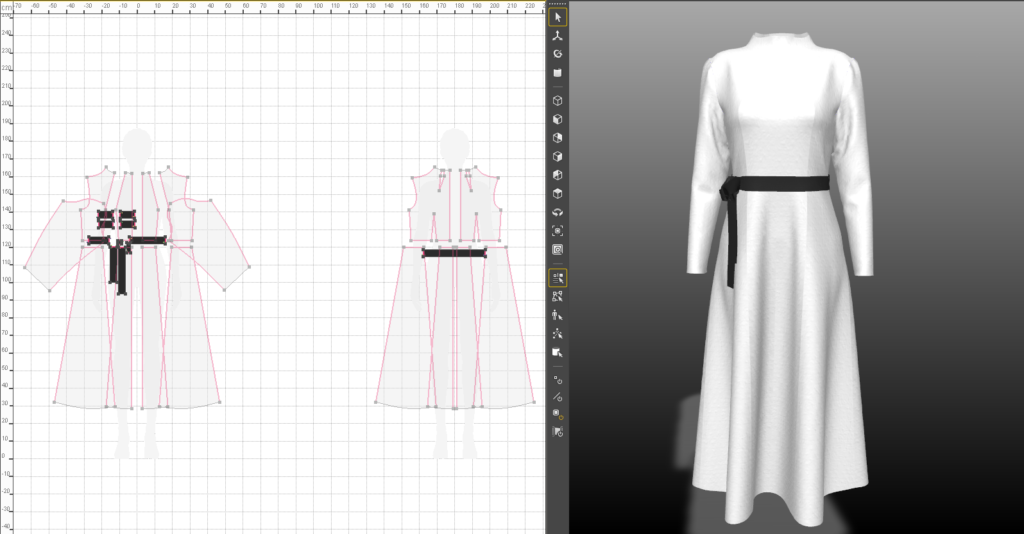 Carrying out offer construction and visual merchandising from the creation of 2D/3D CAD garments.
The alliance of 2D and 3D allows:
Better collection time management

A decrease in losses (consumables, raw materials)

A real commercial asset in the presentation of prototypes still in the project stage.
Some functionalities of Vetigraph3D®:
Rich database available

Creation of textures and their attributes

Easy use and integration of the collection components

Avatar customization and management

Line sheet of prototypes with different fabrics

Export results on moving or standing avatar